Grip Strips Giveaway
Grip Strips Giveaway
April Locker
Barbara foster
Carole Pinkham
Debbie Neal
Debra Connolly
Jacqueline Van Horn
Krisena Rieger
Linda Warren
Linda Smith
Mildred Koch

The promo code works for any product(s), including three packs of Grip Strips for $29.85 to get one pack free ($9.95 value).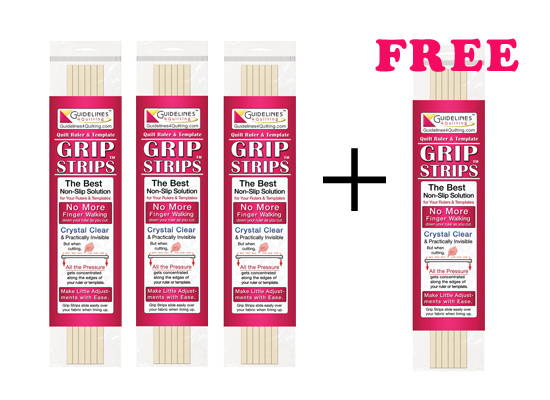 Offer good thru Jan 17th and
can't be combined with any other promo code.
The contest ended on December 31st, 2019
April Locker
Barbara foster
Carole Pinkham
Debbie Neal
Debra Connolly
Jacqueline Van Horn
Krisena Rieger
Linda Warren
Linda Smith
Mildred Koch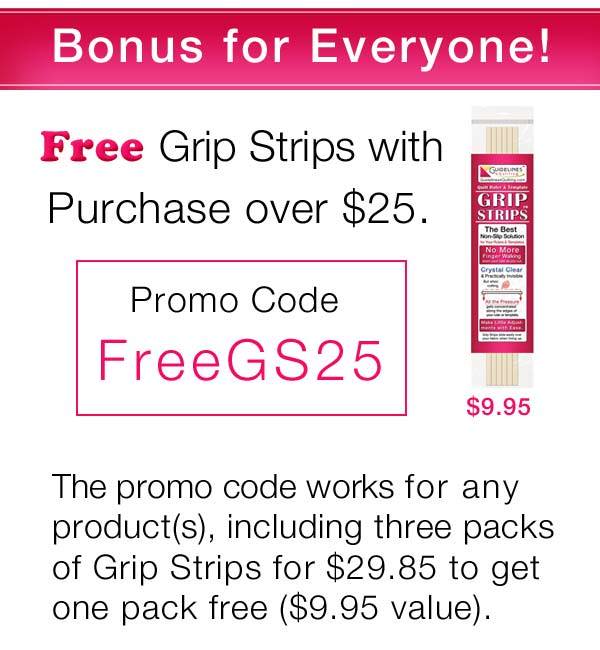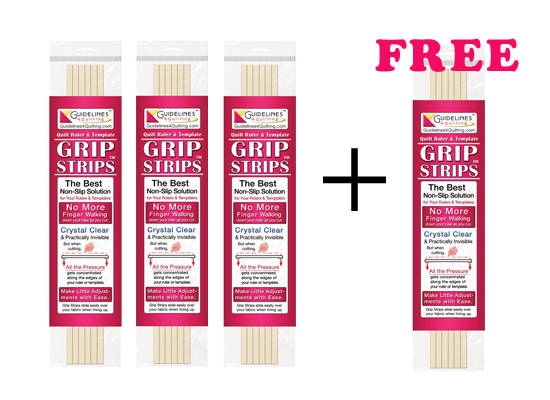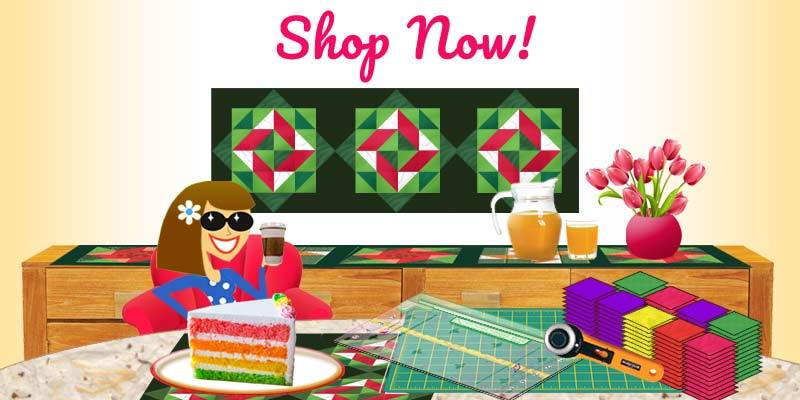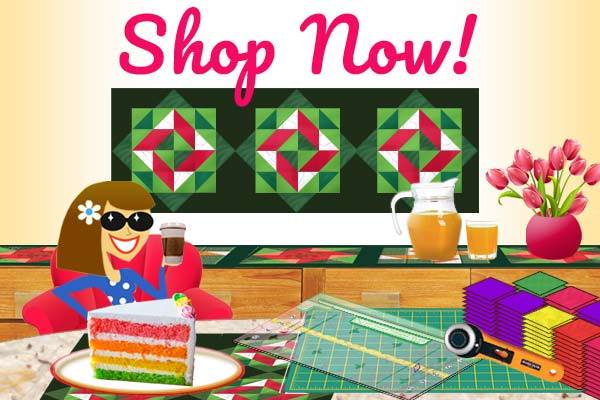 Sarah Sheckells / Lenoir NC
"Just wanted to tell you I love this thing (Super Easy Seam Guide Setter)! I put it on right away and have had great success with keeping my 1/4" seams accurate."
Marianne - Alexandria, VA

"I love my Quilt Ruler Connector so much that I ordered 5 more to share with my friends at a Christmas party."
Terry Chase
Winter Springs, FL
"Grip Strips are terrific. They help on ALL rulers, and are a godsend on square rulers where precision is everything. ... Also, since they raise the ruler slightly, you can easily work them over bulky seams that need to be cut."   
Leann Ivins Williams via Facebook

"Love your guides you can put on rulers. Most of my rulers had them on them and I don't have to worry about the rulers moving on the fabric."
Carol Bledsoe / Instructor
"...I have to tell you the Prep-Tool is one of the best tools I've ever used in quilting. ...Trimming the triangles with this tool made putting those blocks together so simple.