Buy an Upgrade Kit or any combo that includes an Upgrade Kit & get a free gift ($9.95 value)
Buy an Upgrade Kit or any combo that includes an Upgrade Kit & get a free gift ($9.95 value)
Offer good through Dec 31, 2018.
1) Add an Upgrade Kit or any combo with an Upgrade Kit you see on this page, to your shopping cart.
2) Enter FreeHandle or FREEGS at checkout, and a free Handle/Connector or a pack of Grip Strips will be included with your order.
Use one promo code per order.
Enter at checkout:
FreeHandle
to get a free
$9.95 value
Use as a comfortable open hand handle or firmly connect two rulers that are different widths.
Enter at checkout:
FreeGS
to get a free pack of
$9.95 value
The best non-slip
solution for your
rulers & templates.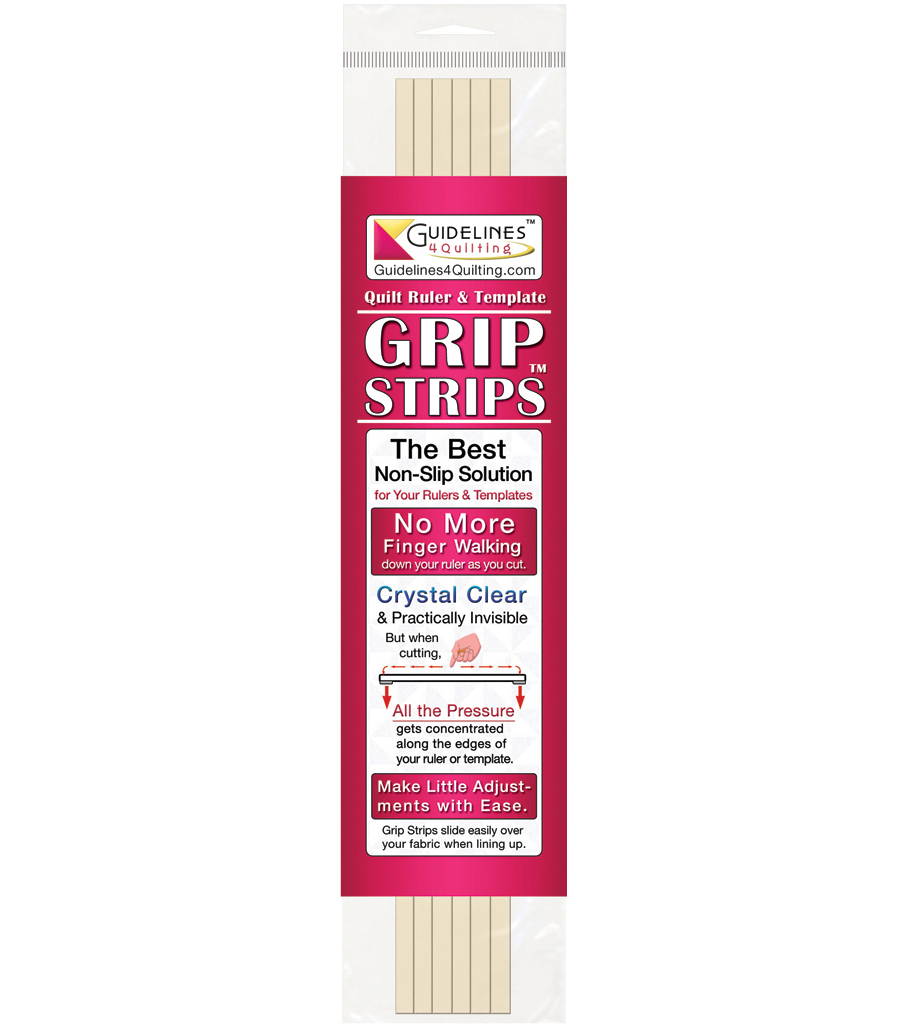 Kathy Oster - Lewistown, MT
"I bought your quilt guide set from the new quilt shop here in Lewistown, MT and I've never been happier with a tool! I'm getting on in years(74) and my sight isn't what it was but the guides made cutting my last quilt blocks so much easier!!! Wish I'd had them a lot sooner in my sewing life. Thank you for the best quilting tool I've ever owned!"
Judith Armstrong - Truckee, CA
"I use your guides (Quilt Ruler Upgrade Kit ) almost daily and find they are a lifesaver. Thank you for designing them and making them available."
Leann Ivins Williams via Facebook
"Love your guides you can put on rulers. Most of my rulers had them on them and I don't have to worry about the rulers moving on the fabric."
Everything You Need to Mistake-Proof & Slip-Proof
Your 12" & 24" Regular Rulers

Also works on 12½" & 24½" rulers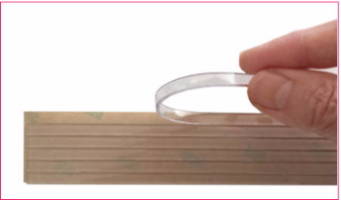 Six crystal clear self-adhesive Grip Strips to slip-proof your rulers. 11¾" long by about 1/4" wide.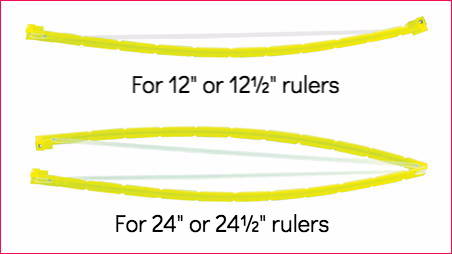 Two Clip-On Fabric Guides with super tough, stretchy bands to mistake-proof your rulers.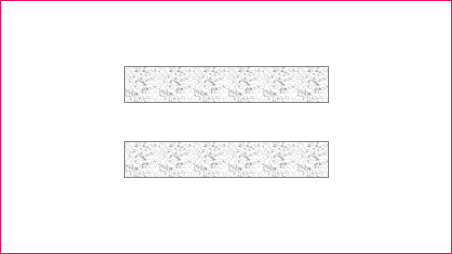 Two 5"x ½" self-adhesive Guide Lock Strips to ensure the Fabirc Guides line up straight on your 24"ruler.
How Do I Upgrade My Rulers?
Click the headings below to open. - Click again to close.
Peel & Stick Grip Strips on Your 12" & 24" Rulers
Six strips are included in the Kit. Two for your 12" ruler and four for your 24".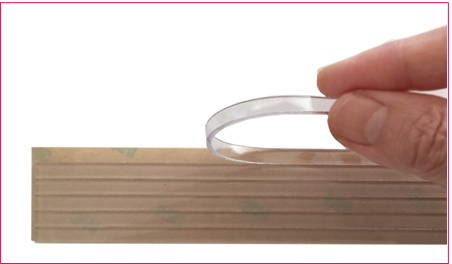 Peel crystal clear Grip Strips (11¾" long) off the brown backing paper.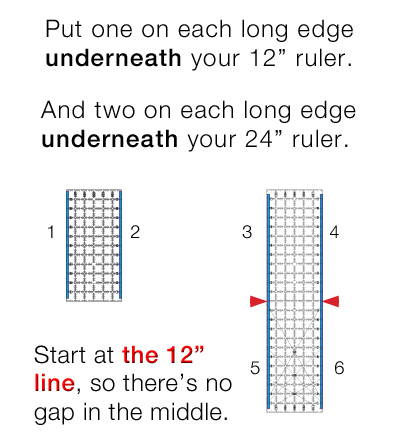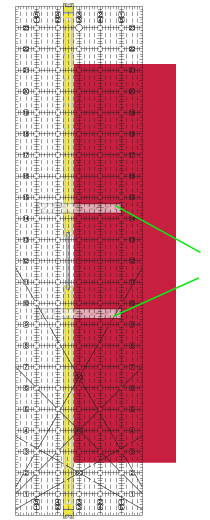 Guide Lock Strips keep the long, 24" Fabric Guide, from shifting in the middle underneath your ruler no matter how much fabric you are lining up to.
Attach them underneath your 24" ruler, and the 24" Fabric Guide will stay perfectly straight on the line you set it to no matter how much fabric you line up to.


The Fabric Guides include, built-in super tough stretchy bands.
They ensure the Fabric Guides line up straight on the measurement line you want, down the full length of the ruler.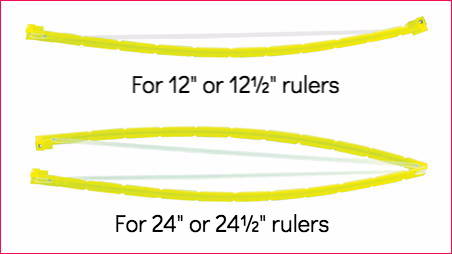 2) Stretch the Guide and slide the other hook straight onto the other end of the ruler.

1) Slide one hook onto one end of your ruler.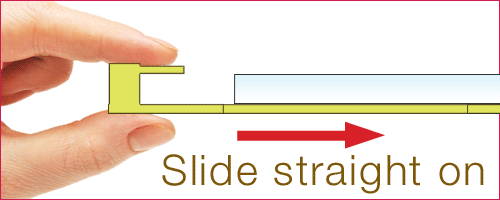 3) Once attached, you can slide the Guide to the measurement line you want.
The stretchy bands will ensure that the guides line up straight down the full length of the ruler.
See an Animation Showing How Everything Works Together
Grip Strips and Fabric Guides are the same thickness.

With Grip Strips on your ruler, everything will be level
and just a little pressure will lock your ruler in place while cutting.