How to Square Up Your Fabric
How to Square Up Your Fabric

Fabric is Much Easier to Work With
if You Pay Attention to the Grain.
---
---
Hold a piece of fabric right below the selvedge edge.
First, stretch right below parallel to the edge: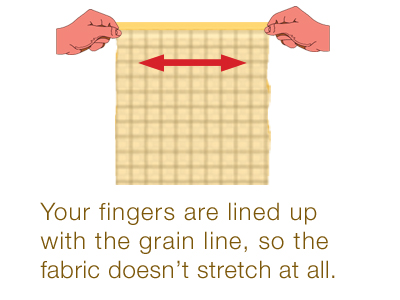 Then, move one hand down a little and stretch again: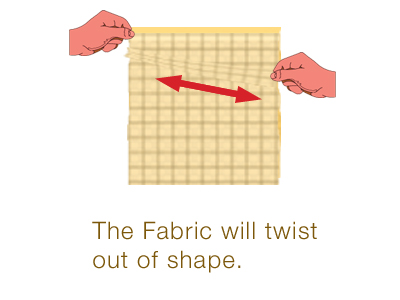 Click the headings below to open. - Click again to close.
Square Up Your Fabric the Super Easy Way:
Connect Guidelines Rulers or regular acrylic rulers as a corner square.
It will be super easy to line up to the fabric's edge,
square up and start cutting strips from the same side.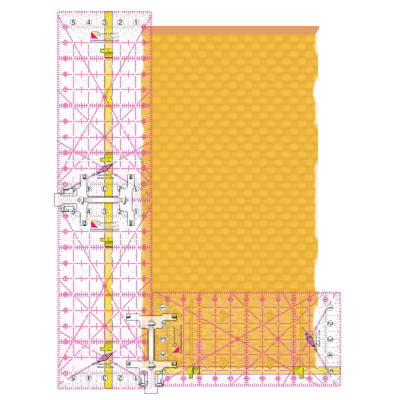 Click here to see how, using regular acrylic rulers