Quilt Ruler Upgrade Kit



for your 12" & 24" acrylic quilting rulers
Get a Free Gift ($4.99 value)
Guidelines Ruler
Cut 1,200 pieces with
No Fabric Waste!
The Best Non-Slip Solution for your rulers and templates

Peel & Stick on the edges of any rulers or
templates, even those with curved edges.

Slide easily over your fabric when lining up, but just a little pressure
will lock your rulers or templates in place while cutting.
"At last you have given us a tool that honest to goodness works to keep our rulers from slipping. I was a little bit dubious when I ordered one but as you can see I ordered 4 of them today. It is more than worthwhile."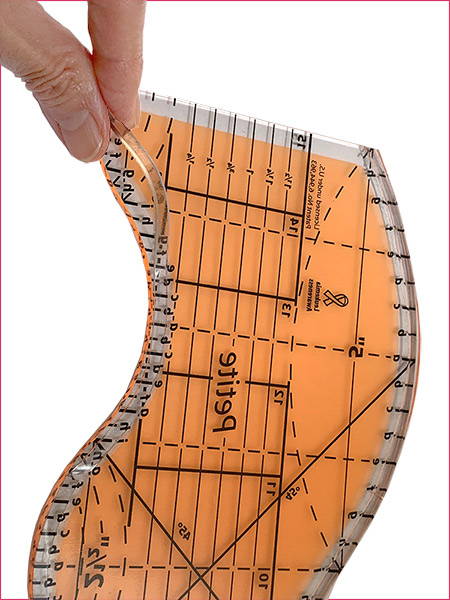 Finished-Size Quilting & the Ultimate Stashbuster
The tools for Finished-Size Quilting
are also for the Ultimate Stashbuster.
Cool Quilt Tools & Tips
for Perfect Piecing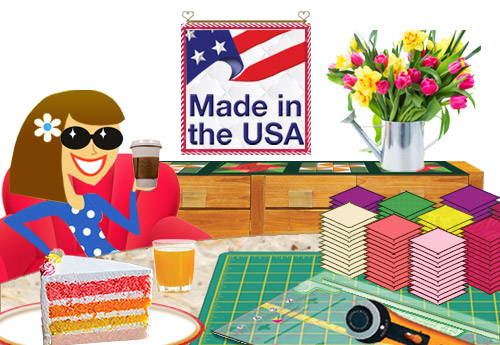 Quilt Ruler Upgrade Kit
Use with 12" & 24" quilt
rulers of any brand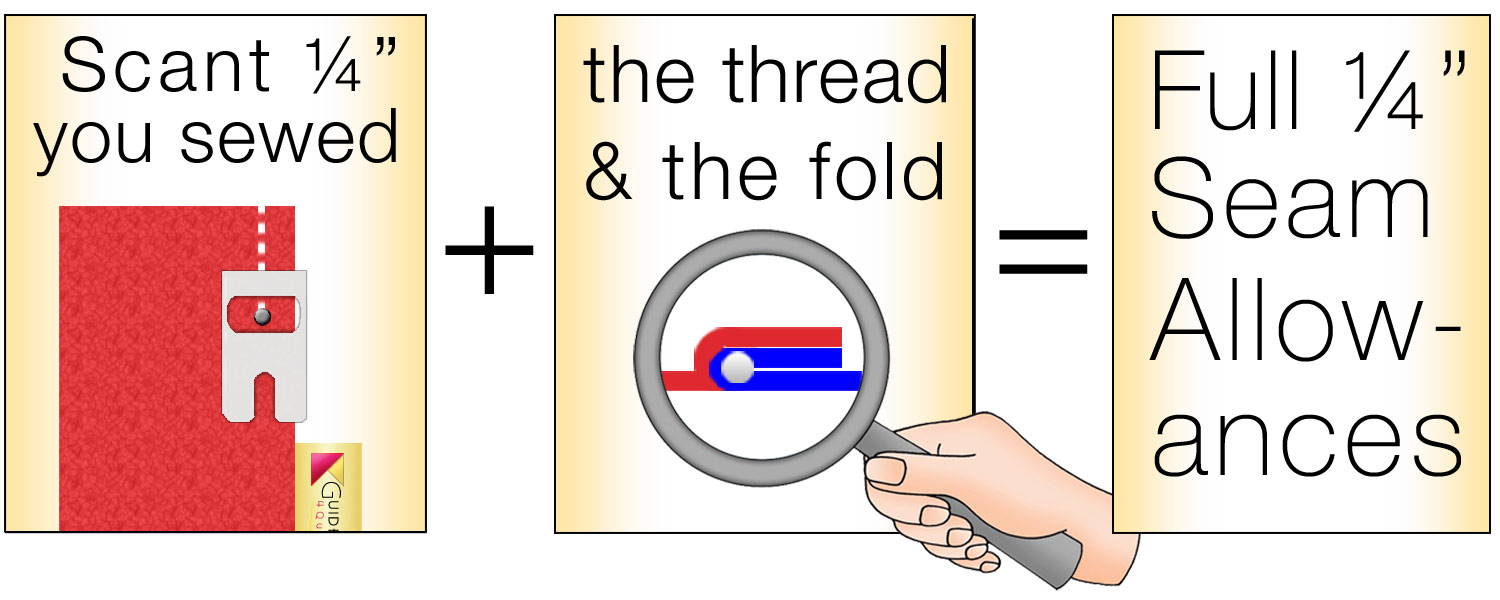 Sarah Sheckells / Lenoir, NC"
"Just wanted to tell you I love this thing! I put it on right away and have had great success with keeping my ¼" seams accurate."
Square up, cut & sew accurately!
Get a Free Gift ($4.99 value)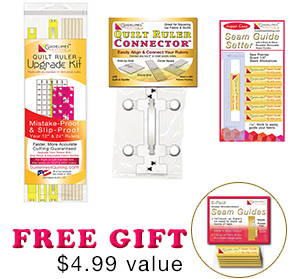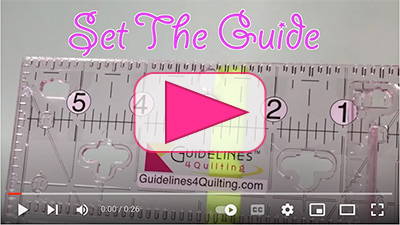 Eileen Kukich - El Paso, TX
"I cut over 1,200 6"x3" rectangles for 5 lap quilts with no waste of my material. I am so pleased with this Ruler."
Super Easy Scant ¼" Set
Master a Scant ¼"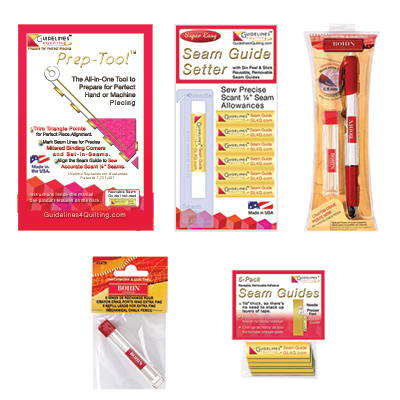 Grip Strips
The Best Non-Slip Solution
for your rulers & templates
Slim, Sturdy and Firmly
Attach on any rulers or
templates with curved edges.
Six 11¾" long strips per package
Donna Thompson
Merritt Island, FL
"The Grip Strips are THE BEST!
They make cutting accurate regardless of the fabric, slippery or not; they hold just where you place and press down lightly on your ruler yet will slide across the fabric to move on to the next cut without picking up the ruler."