$56.85
Promo code SET10
$51.17
$52.79
Promo code SET10
$47.51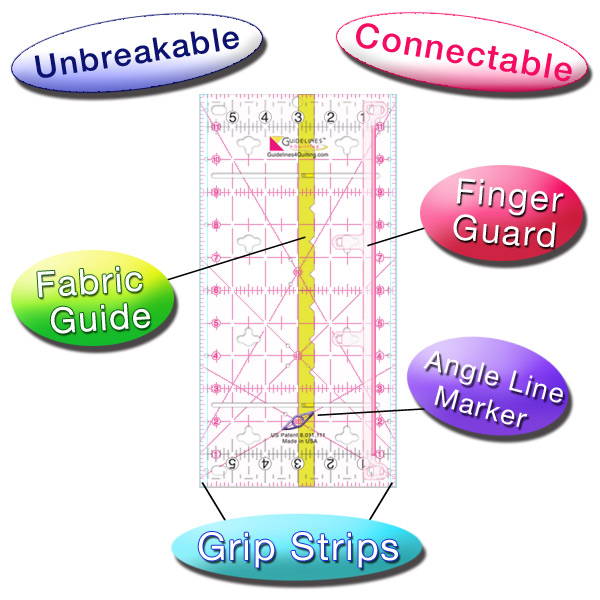 Quilt Ruler Connector
for your acrylic rulers

Do More with the Rulers You Already Have!
Square Up the Super Easy Way.
Connect Rulers End-to-End, Side-by-Side or as a Corner Square.
Use as a Handle on a Ruler or Template.
Special Volume Discounts
on Grip Strips & Seam Guides
Grip Strips slip-proof you rulers and work with Fabric Guides that catch the fabric's edge underneath the rulers.
Take the Guesswork out of
Squaring Up, Cutting & Sewing Accurately!
Guidelines Ruler:
Here's why it's a cooler ruler: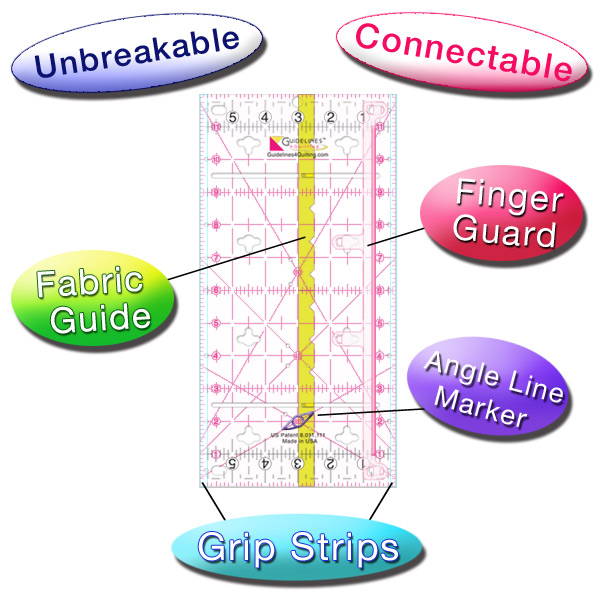 Judy Miller / Eagle River, AK
"I cut out over 200 2½" squares today using your ruler. It took me 2 hours. If I had done it with a regular ruler, I'd still have some to cut tomorrow."
Carolyn Maley / Brighton, CO
"...Cutting with the Fabric Guides and Grip Strips was so easy that I cut enough for two quilt tops!"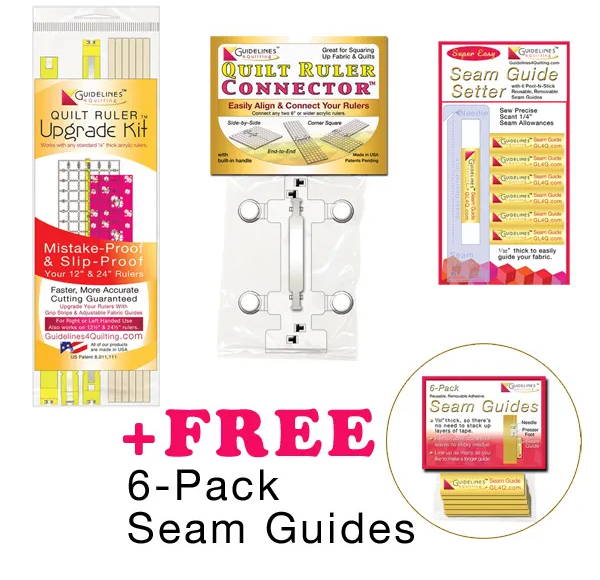 Connie Hanser / Federal Way, WA
"Why, Oh Why did I wait so long to purchase this? I'm done with my ruler slipping while I'm cutting. Accurate cuts from now on!"
Sharp Mitered Corners - 1 of 9
Butt the lip edges on the Prep-Tool
up to the edge of your top.
Sharp Mitered Corners - 2 of 9
Mark the fabric along
the outside edge of the Prep-Tool.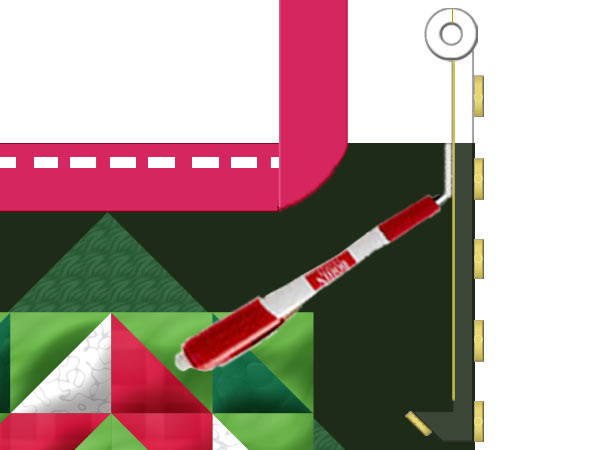 Sharp Mitered Corners - 3 of 9
Mark the binding strip at
the same distance from the edge.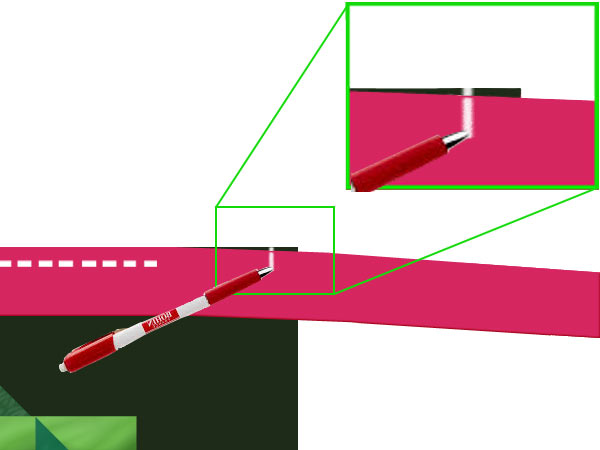 Sharp Mitered Corners - 4 of 9
Stop sewing when you get to the mark.


Sharp Mitered Corners - 5 of 9
Sew at a 45º angle right
into the corner of the quilt top.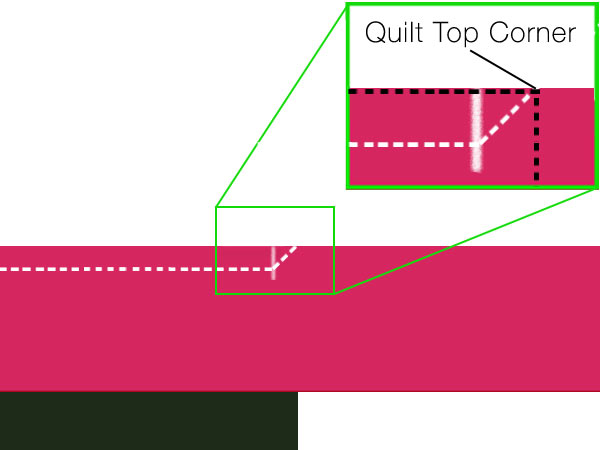 Sharp Mitered Corners - 6 of 9
Fold the binding strip straight up.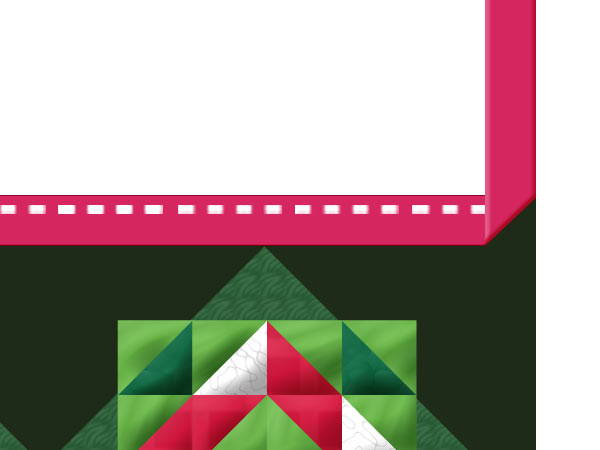 Sharp Mitered Corners - 7 of 9
Fold the binding strip back down, keeping the fold in the strip aligned with the top of your quilt.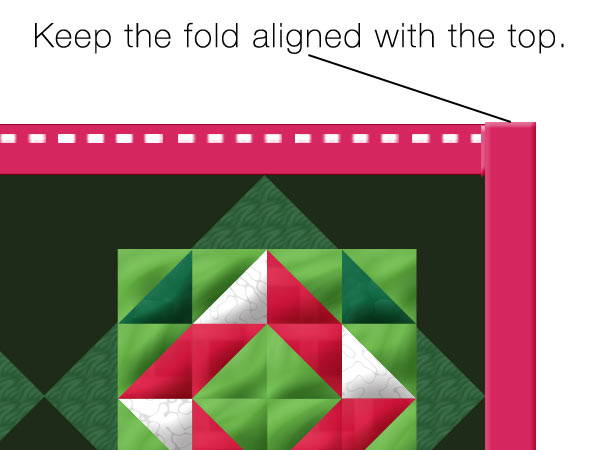 Sharp Mitered Corners - 8 of 9
Continue stitching the binding to the top, taking a few back stitches when you start.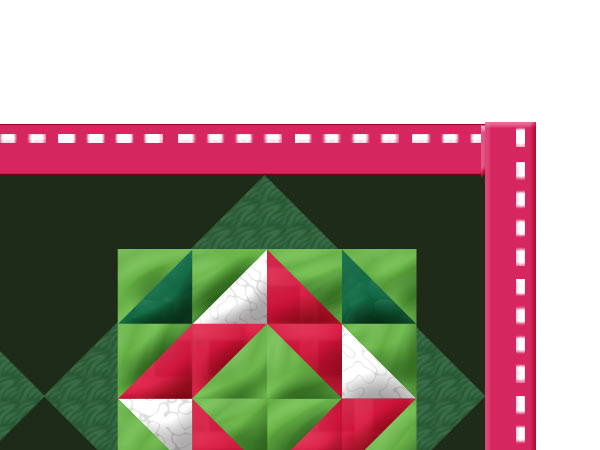 Sharp Mitered Corners - 9 of 9
Do the same in the other corners and then stop when you get about 10 to 12 inches from where you started and take a few back-stitches.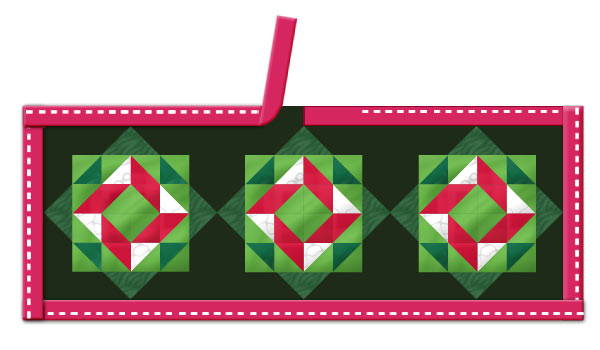 Check out these cool tools in our video below that help you take the guesswork out of Cutting Accurately & Sewing Consistent Scant 1/4".

Eileen Kukich - El Paso, TX
"I cut over 1,200 6"x3" rectangles for 5 lap quilts.
I was able to do this in about a week with no waste of my material. I am so pleased with this Ruler."
8-Page Booklet
comes with every Finished-Size Quilting Set. You can also purchase an extra copy separately.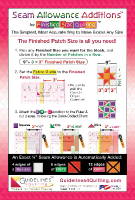 Finished-Size Quilting & the Ultimate Stashbuster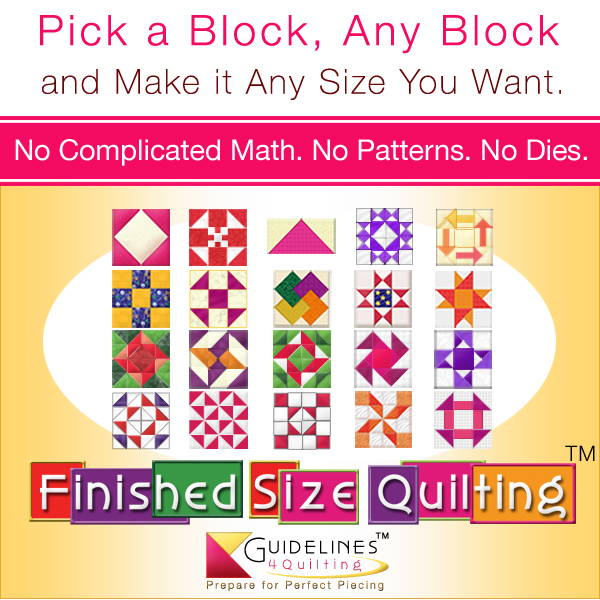 The tools for
Finished-Size Quilting
are also for the Ultimate Stashbuster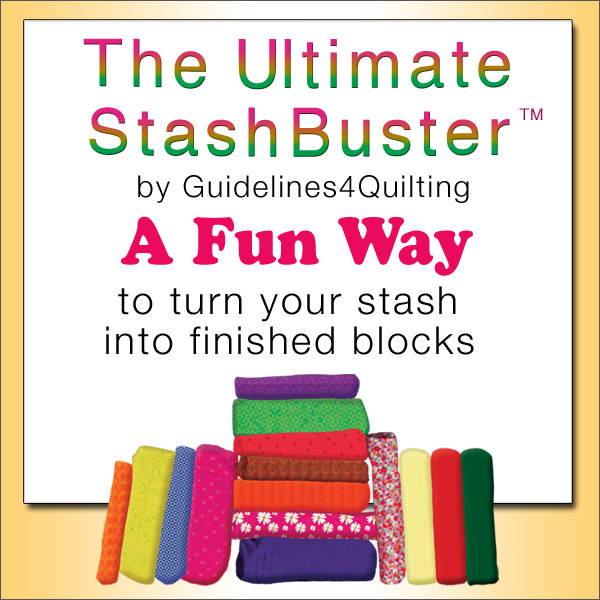 ---