Sew & Mark Accurate Scant 1/4" Seam Allowances & Trim Triangle Points Using the Prep-Tool
Sew & Mark Accurate Scant 1/4" Seam Allowances & Trim Triangle Points Using the Prep-Tool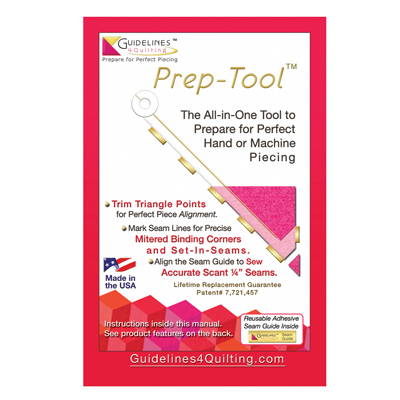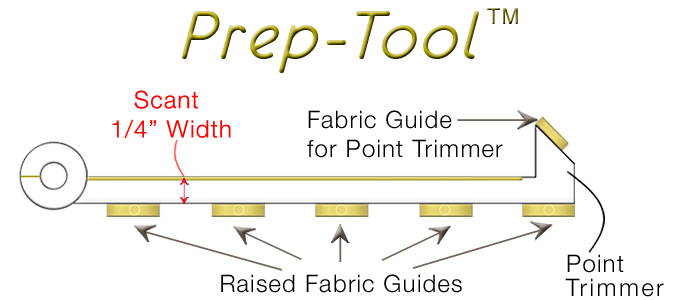 NEW Super Easy
Seam Guide Setter
with 6 Seam Guides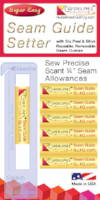 Grip Strips
The Best Non-Slip Solution for rulers & templates: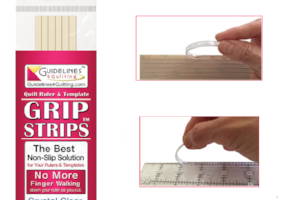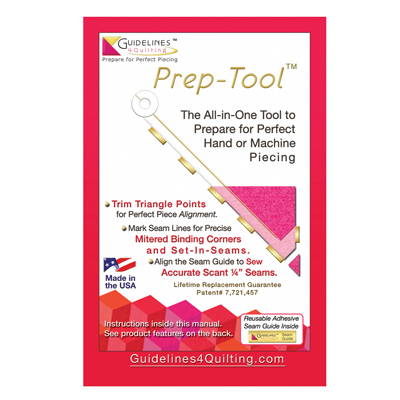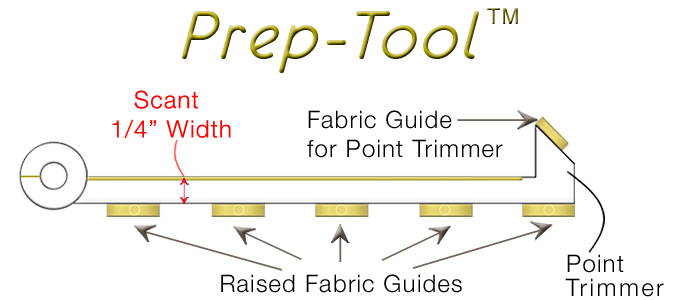 The Prep-Tool comes with one peel-and-stick, self-adhesive Seam Guide with removable, reusable adhesive. They are 1/32" thick making it easy to align and guide your fabric accuratly before it gets under your needle.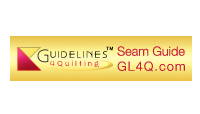 The Prep-Tool also includes an eight page instruction booklet that you can download to view or print.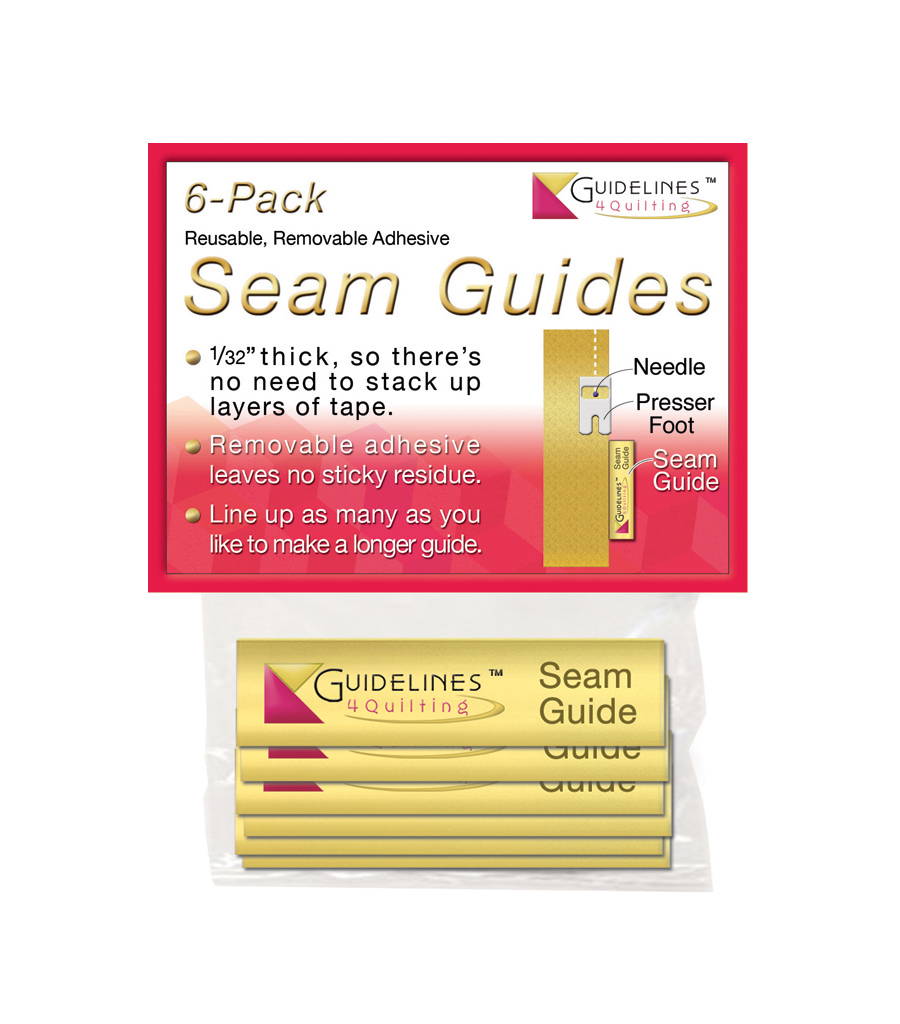 Marking & Measuring Seam Lines for Mitered Corners
1) Butt the Lip Edges on the Prep-Tool against the edge of the fabric and mark your stopping point.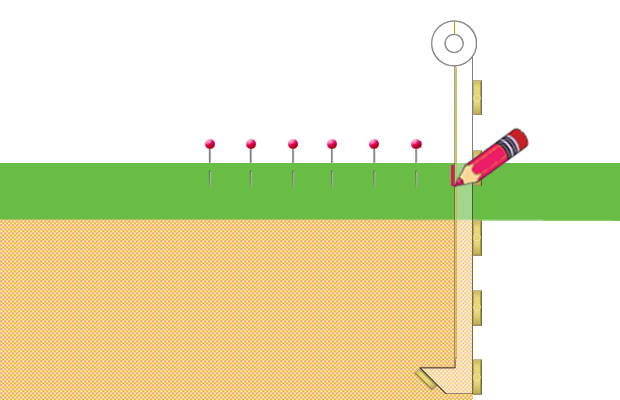 2) Sew up to the stopping point and then at a 45º angle into the corner.
3) Fold the end of the binding straight up to form a 45º angle.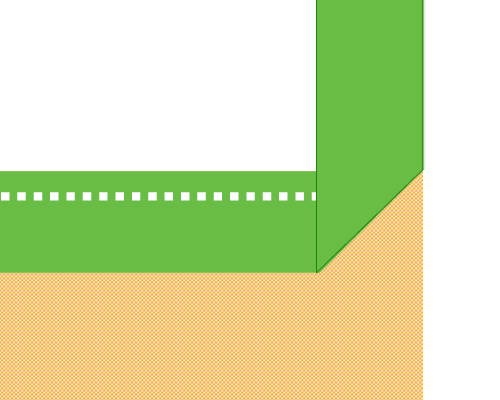 4) Keeping the 45º angle underneath, fold the binding back down, and start stitching a scant 1/4" from the edge.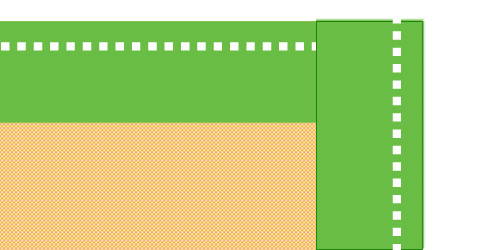 Take the Guesswork out of Set in Seams

Prep-Trim Triangle Points Using the Prep-Tool
The lip edges on the Prep-Tool
catch the fabric's edge,
making it easy to accurately line up
& pre-trim points.