Put These 1/2" High Finger Guards Between You and the Rotary Cutter
Put These 1/2" High Finger Guards Between You and the Rotary Cutter
Easy to Attach - Easy to Remove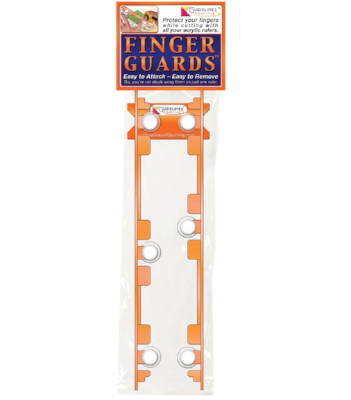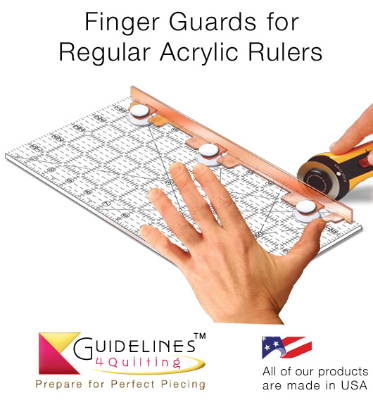 11 3/4" long by 1/2" high (2 count)
Made of virtually unbreakable Polycarbonate
Ruth Wesseling - Belmont, MI
"On Monday I cut the side of my left index finger and part of the nail and nailbed off with my rotary cutter. It is extremely painful, ... For way less than the cost of my co-pay for going to the ER, I could have prevented this accident by having Finger Guards on my rulers.
Don't think you are careful enough for this not to happen to you, I WAS being careful, or so I thought. I urge everyone to get Finger Guards for every ruler they have.
Tammy - Walters, OK
"...Loved it, used yesterday and did not feel the need to take the extra couple of seconds to make sure my fingers were out of harm's way. Thanks for providing such a good and affordable tool."