Set-In-Seams: The Secret Is To Precisely Mark Your Seam Lines Before Sewing
Set-In-Seams: The Secret Is To Precisely Mark Your Seam Lines Before Sewing
Many Quilters Avoid Making Blocks Like These
Because They Require Set-in-Seams

Square up the super easy way,
cut & sew accurately:

Perfect4Pattern Sets
include the Prep-Tool
and Guidelines Ruler(s).
Square up the super easy way,
cut & sew accurately:

Perfect4Pattern Set
for regular acrylic rulers
you already have.
Square up the super easy way,
cut & sew accurately.
Plus: Make Blocks Any Size
No Math!

Finished-Size Quilting Sets
The Secret to Set-in-Seams (3 seams that form a Y)
is to Start and Stop Sewing Exactly Where the Seam Lines Cross.
The Prep-Tool is a Scant ¼" wide and it has raised Lip Edges that catch the edge of your fabric. Butt the Lip Edges up to the edge of your fabric and you can easily mark the exact point where your seam lines will cross every time.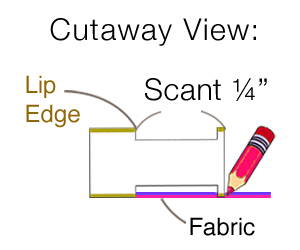 You can mark the whole seam line

Or, mark just where they cross in the corners.

Start and stop sewing right where
your seam lines cross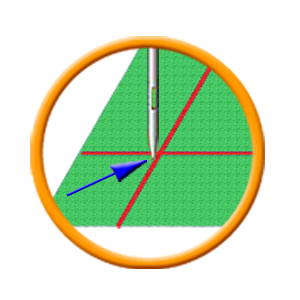 Be sure to back stitch or lock stitch
each time you start and stop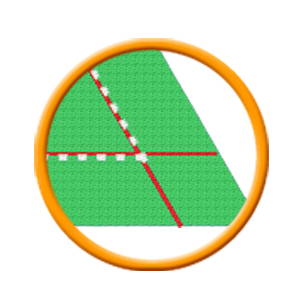 When you are sewing just two pieces together, which is the most common thing when piecing, you can sew all the way from one edge to the other.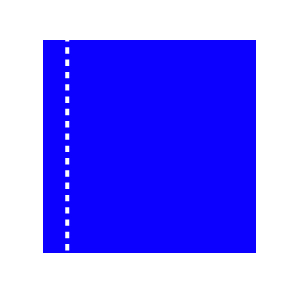 But many blocks with diamonds and hexagons require a different technique because you'll often be sewing a third piece, set-in, between two others.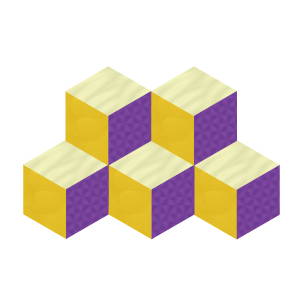 For example, each block in a Tumbling blocks quilt is made of three diamonds.
After sewing the first two diamonds together, the third diamond has to be set-in between and sewn to both the first and second diamond.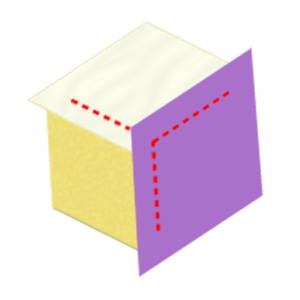 If you look at the seams from the back when finished, you'll see that the three seams form a Y.
That's why set-in seams are also sometime called Y-Seams.
For a Y-Seam or Set-in-Seam, you have to start and stop right at the seam line. If you sew too far, you'll be reaching for your seam ripper because that will create a pucker that will never press flat.
If you don't sew far enough, you'll have a hole where the three seams come together.
See an Animation on How To Sew Hexagons Using Set-In Seams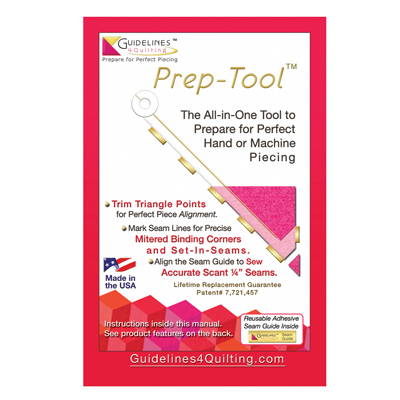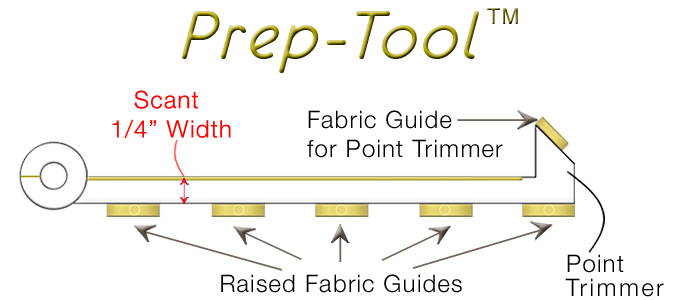 The Prep-Tool comes with one peel-and-stick, self-adhesive Seam Guide with removable, reusable adhesive. They are 1/32" thick making it easy to align and guide your fabric accuratly before it gets under your needle.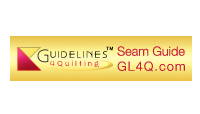 The Prep-Tool also includes an eight page instruction booklet that you can download to view or print.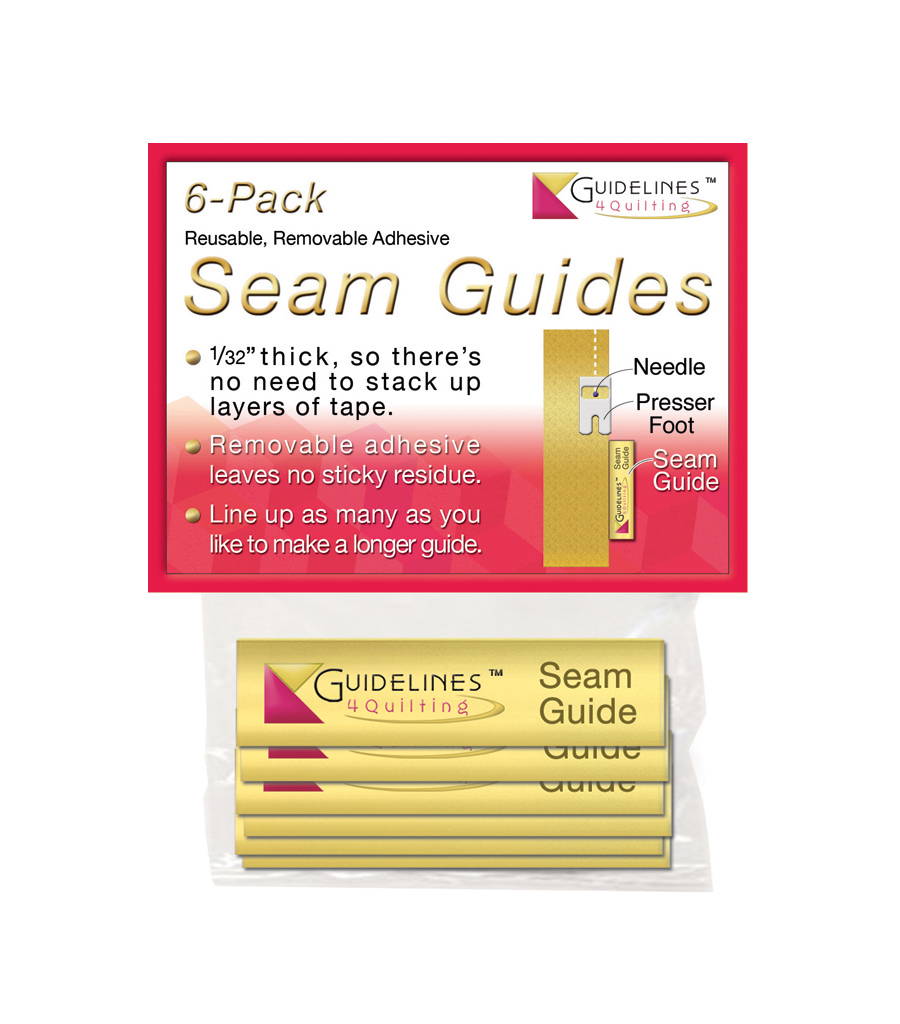 ---
Accurately sew scant 1/4" seam allowances: