How to Make More Complex Blocks
How to Make More Complex Blocks

Using Seam Allowance Additions by Guidelines4Quilting

Making more complex blocks is so simple!

No Confusing Fractions.

No Complicated Math.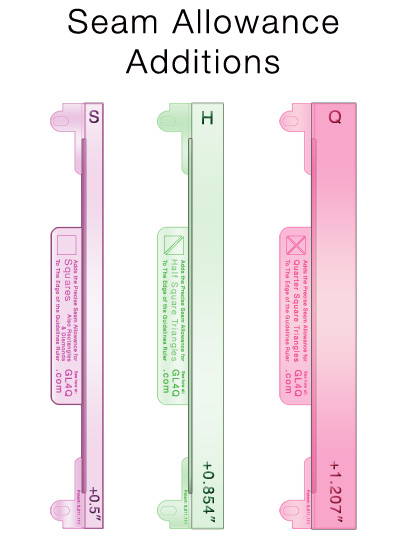 Using Seam Allowance Additions by Guidelines4Quilting
Making more complex blocks like these is so simple!

Seam Allowance Additions add the exact amount of seam allowances for Squares, HSTs & QSTs on the edge of Guidelines or any regular quilt rulers that you use.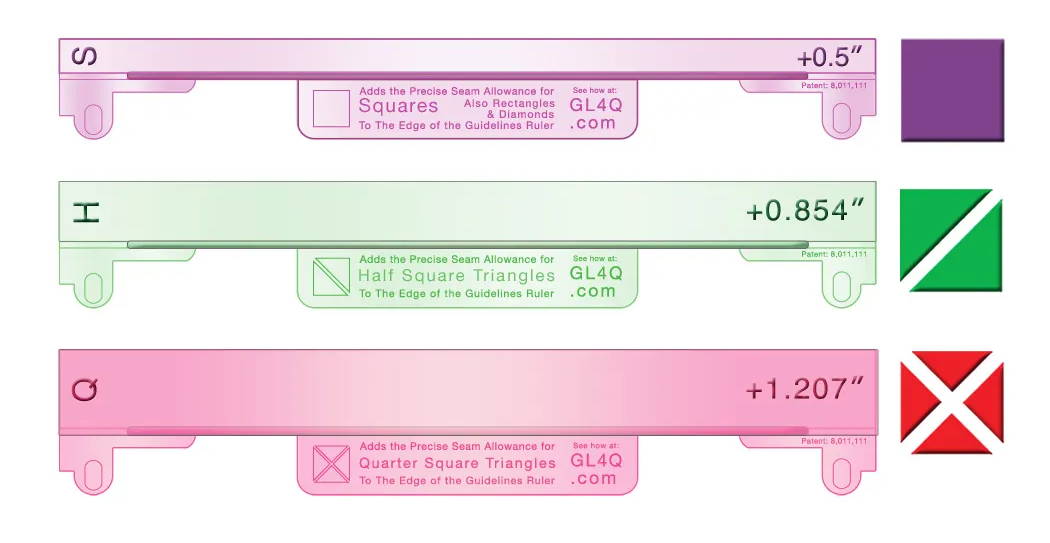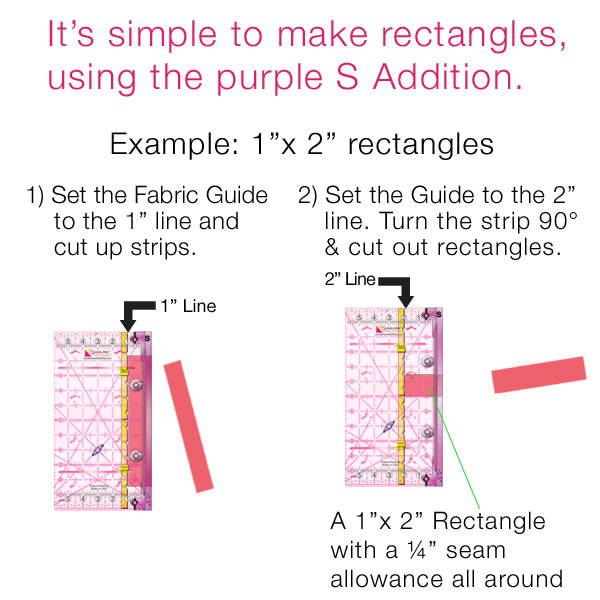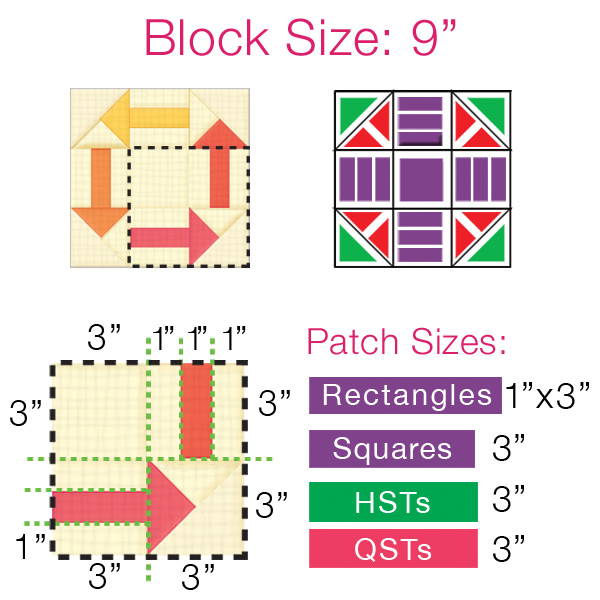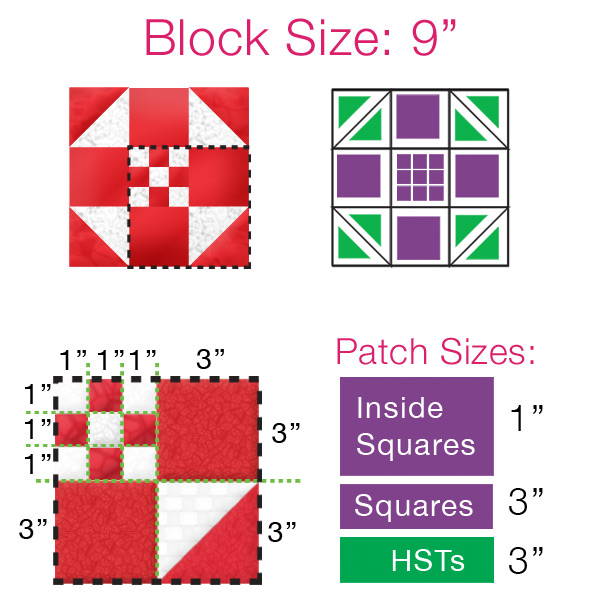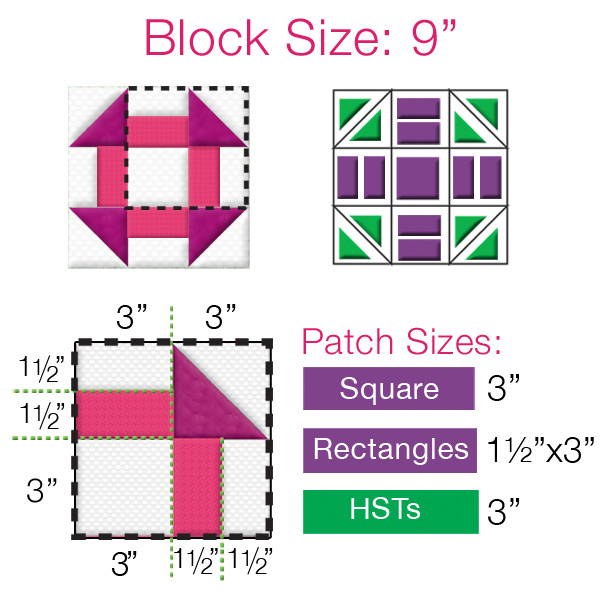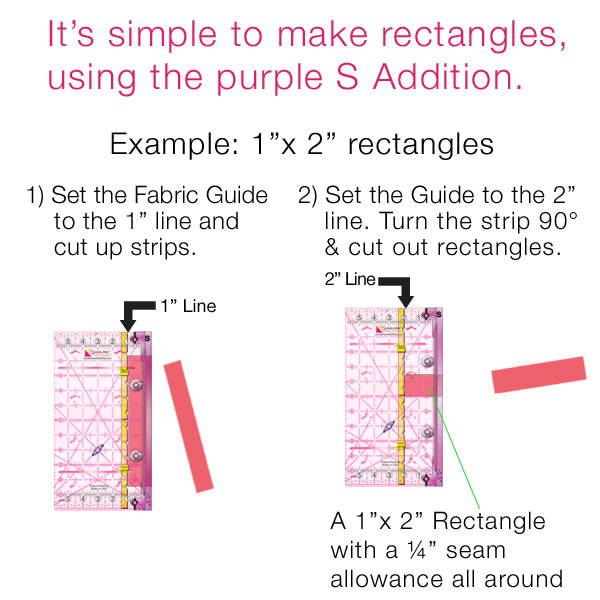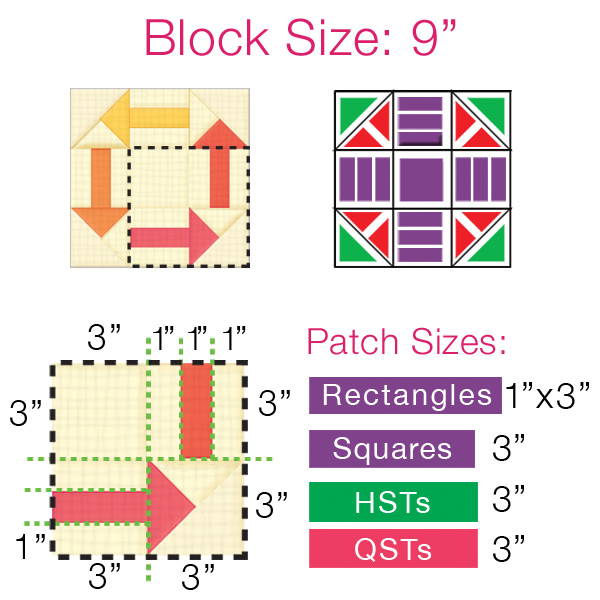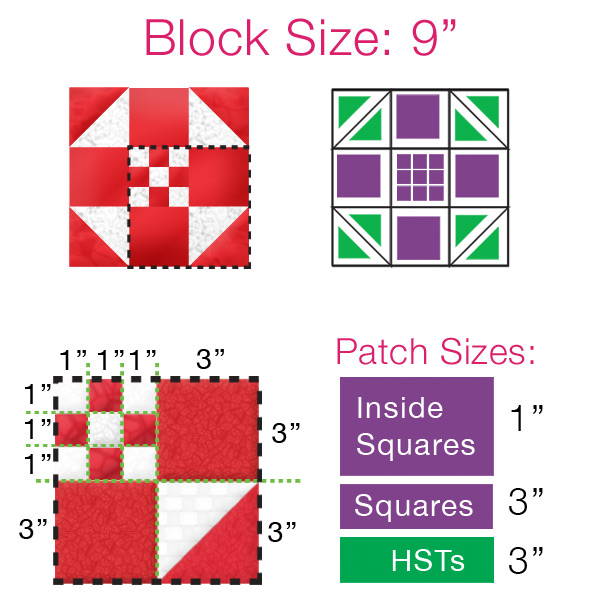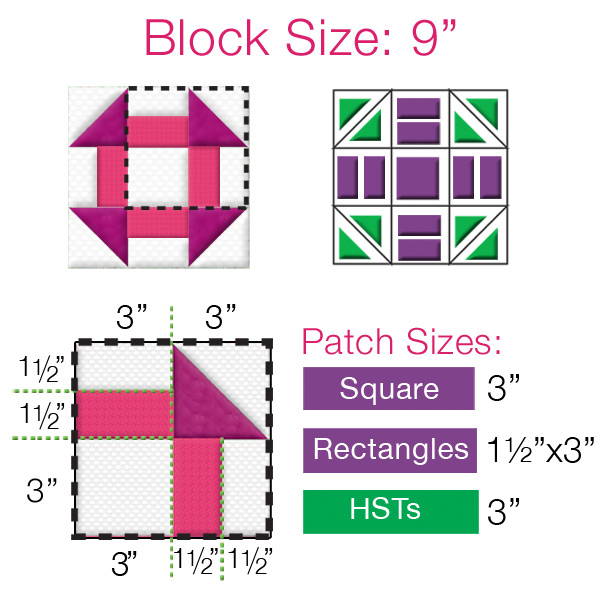 Color-Coded Quilt Block Breakdowns
show what traditional blocks are made of and how the pieces go together. They show all the squares in purple, half square triangles in green and quarter square triangles in red.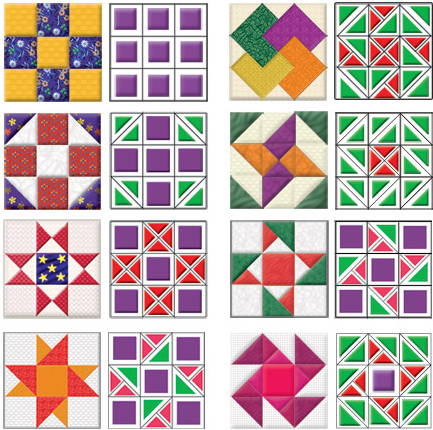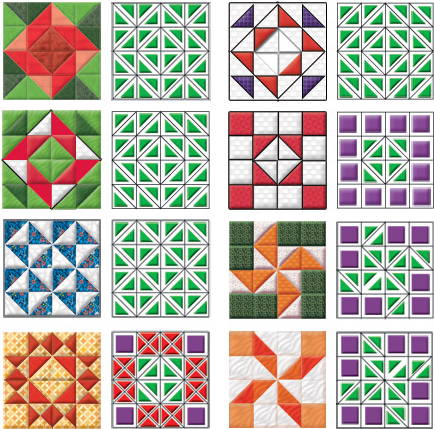 Seam Allowance Additions
automatically add the exact seam allowances:  
Pick any finished size and attach the:
Purple S Addition for the squares

Green H Addition for the HSTs

Red Q Addition for the QSTs

8-page Seam Allowance Additions booklet
includes the Quilt Block Breakdowns above:
Seam Allowance Additions are made of unbreakable Polycarbonate
and come with finger guards to protect your fingers while rotary cutting.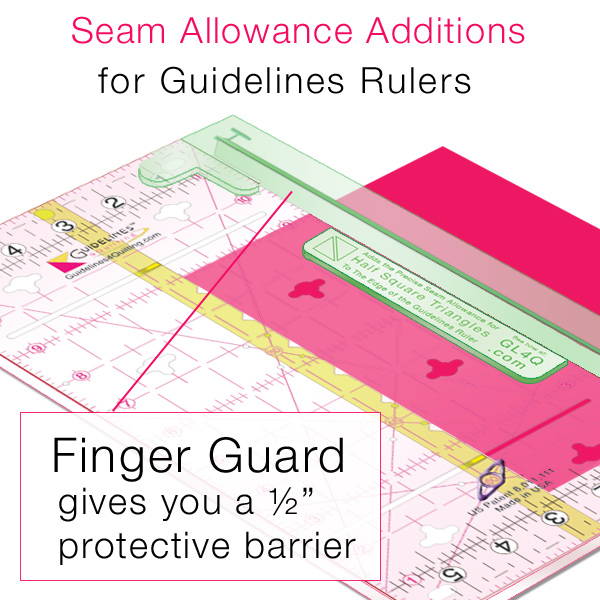 ---
Every Finished-Size Quilting Set includes:
Finished-Size Quilting
Tool Options: