2021 July FabShop Bunny
2021 July FabShop Bunny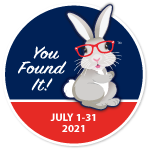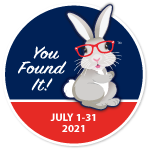 Enter P4P at checkout to SAVE 10% and receive a Free Gift: 6-Pack Seam Guides ($4.99 value)
reg. $56.85

---
Finished-Size Quilting & the Ultimate Stashbuster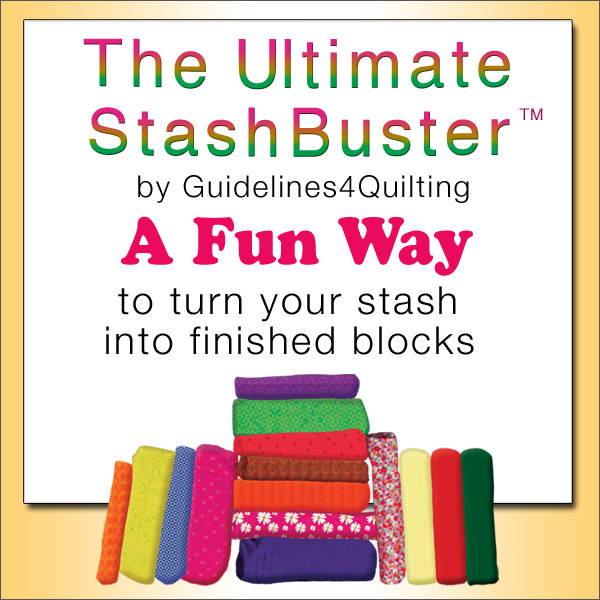 The tools below for
the Ultimate Stashbuster
also let you make blocks
any size. NO MATH.
Enter P4P at checkout to
SAVE 10% and receive a
Free Gift: 6-Pack Seam Guides ($4.99 value)
reg. $56.85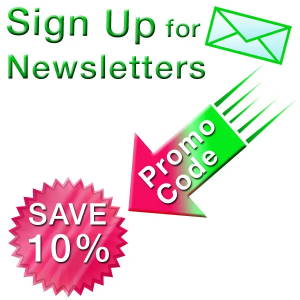 Leann Ivins Williams via Facebook

"Love your guides you can put on rulers. Most of my rulers had them on them and I don't have to worry about the rulers moving on the fabric."
Prep-Tool
Mark precise seam lines for

Sharp Mitered Binding Corners.

Take the guesswork out of

Set In Seams

Sew Scant 1/4" Seams and




check accuracy.

Pre-Trim Triangle Points.
Carol Bledsoe / Instructor
"...I have to tell you the Prep-Tool is one of the best tools I've ever used in quilting. ...Trimming the triangles with this tool made putting those blocks together so simple.

The super easy way to align a Seam Guide at a scant ¼" on your sewing machine.
Sarah Sheckells Lenoir, NC
"Just wanted to tell you I love this thing - Super Easy Seam Guide Setter! I put it on right away and have had great success with keeping my 1/4" seams accurate."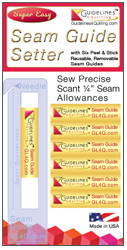 Full 1/4" or Scant 1/4"?
The Answer is Both Because the thread and fold in a seam have some width.
To compensate for that, you sew slightly less than a full ¼" so your finished seams actually come out measuring a full ¼".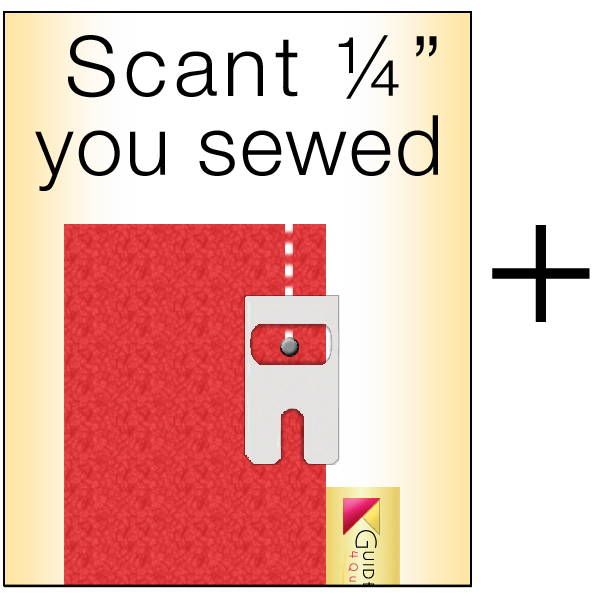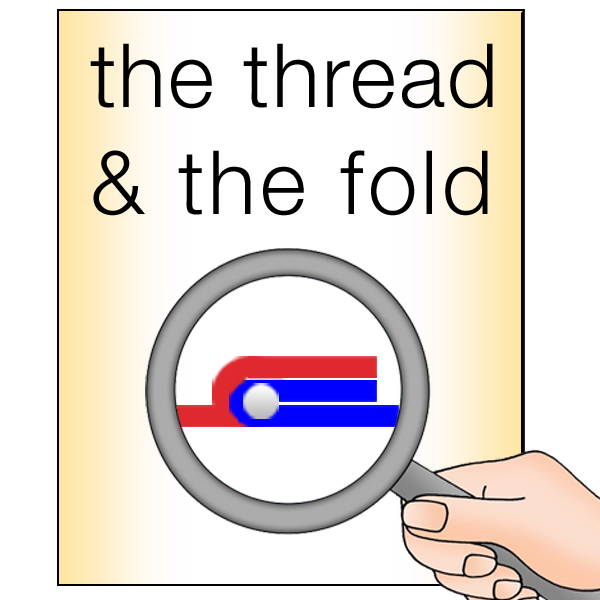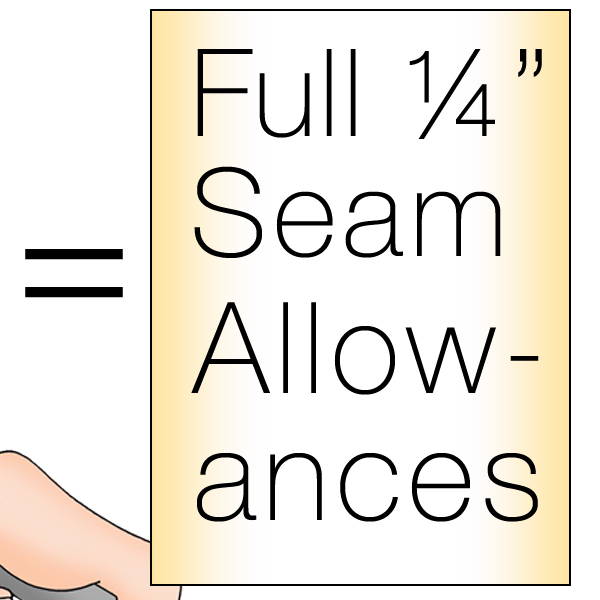 Donna Thompson / Merritt Island, FL "...they hold just where you place and press down lightly on your ruler yet will slide across the fabric to move on to the next cut without picking up the ruler..."  
Finished-Size Quilting
Make Blocks Any Size
Handle / Multi-Width
Ruler Connector
---
Finished-Size Quilting & the Ultimate Stashbuster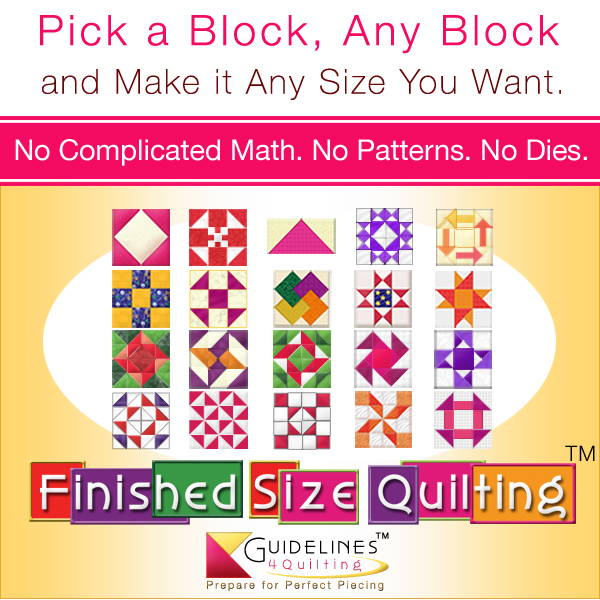 The tools for
Finished-Size Quilting
are also for the Ultimate Stashbuster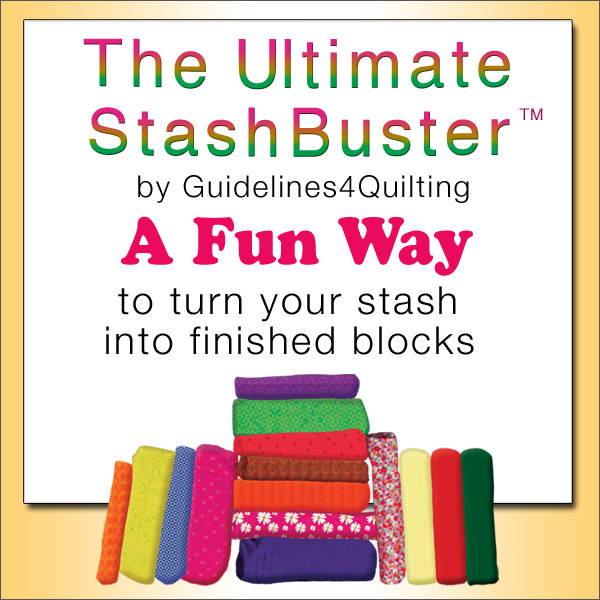 ---